VEHICLE MANAGEMENT SYSTEM WITH REALTIME GPS TRACKING
We would like to introduce to you our new product which may be useful to monitor your fleet vehicles. With precision GPS tracking features, your client precious cargo will be monitored by you or by your client making every delivery safe. Your team can update your client in realtime and the whereabouts or your goods. Do you have problems tracing the where about of your drivers? Do you have problems to explain to your clients on the late deliveries? Do you have problems tracing your sales team?
Let us introduce ourself, we are from Casa Global Sdn Bhd. We are a service provider for vehicle management system with GPS tracking capabilities. We are proud to introduce our Vehicle Management System with GPS tracking capabilities to help your company manage your vehicle fleet efficiently. Our powerful servers are located in Malaysia offering secure, fast and reliable services to our customers.
What is Vehicle Management System?
Our system consist of ST100 Hardware which is installed secludedly in the vehicle. We will provide an web access username and password to login into our server to manage the vehicle. We offer multi-tier management control according to customers requirements (ie. Managers, Servicing department, and etc). All tracking can be done by yourself or you management people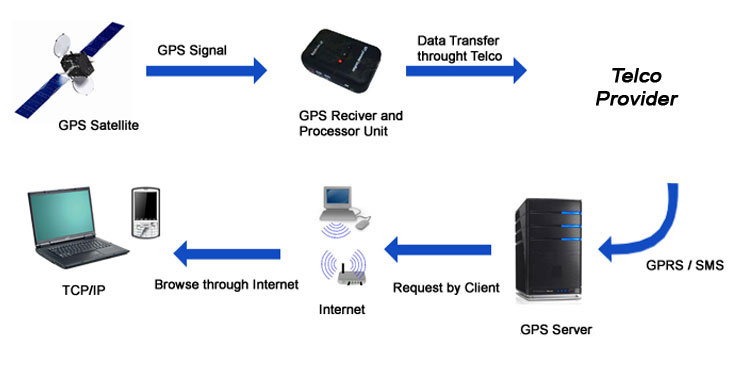 What we offer?
Most companies would like to have total control of their vehicles and the driving behaviour of their staff. Stealing of gasoline is rampant among drivers as these are alternative income for them because it is almost impossible to monitor the movements of your fleet vehicles. Mileage claims from staff are also hard to verify by management team and most of the time is based on trust. Our system will help manage your vehicle effectively and conveniently by offering the following services:
Realtime Tracking - Giving your management total control of the whereabouts of your vehicle. Our web-based friendly software can be access anywhere in the world with any internet connection. Our software support mobile phones browsing ie, Iphone, Nokia, Sony Ericsson, Motorola and many others. Our software is also equip with Geo-fencing/Virtual parameter to alert to the managers via email in the event the selected perimeter is breach.
History Replay function - The selected vehicles can be selected to replay the route taken by the vehicle on the selected date. This features may be useful to determined the root cause of an accident.
With Our GPS Management system, you will be able to replay the route history of your vehicle instantaneously. All data's and information will be stored into our server up to 6 months. With the easy to use history replay, you will not miss a every single detail of your vehicle movement.
Reporting - There are many features found in the reporting function and among one of the feature is the software allows managers to analyze the distance travel by the vehicle to determined the next servicing schedule. Over speeding of vehicles is log in our server and can be retrieve anytime to validate with customers on traffic offencers. Rental company could also print out the speeding report to let the customers acknowledged the time and place. Immobilized the rented car for non payment.
Fuels Reading - The fuels and temperature readings can be monitored with our system. Checking on the fuels will help to reduce and save more for the company.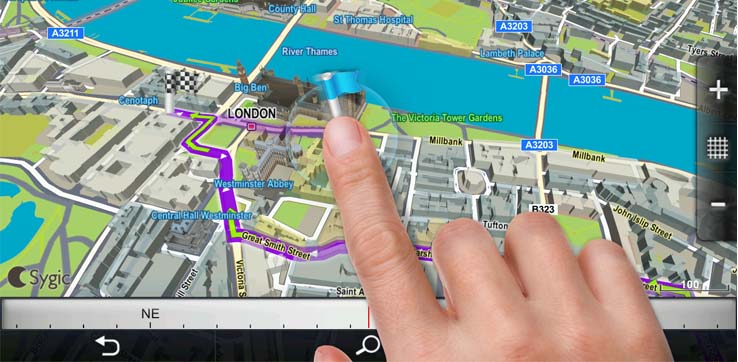 We are a Service Provider for Vehicle Management Systems with GPS tracking
| | |
| --- | --- |
| • | Why do you need to have a Manager/Supervisor in your office? |
| • | Why do you need to have a Manager/Supervisor in your factory? |
| • | Once your staff is on the road after leaving your office/factory, how do you Manage/Supervise them? |
| • | Vehicle Management System with GPS tracking provides REALTIME tracking and History Replay Functions for vehicle movements of up to 180days that will be useful to monitor your fleet vehicles efficiently. |
| • | With our powerful tracking features, it will allow you and your customers monitor their precious cargo in realtime. |
| • | Are your drivers driving at speeds allowed by you? |
| • | Is he resting at stops approved by your company/customers? |
| • | Is he driving according to the route designated by you? |
| • | Do you have problems tracing your drivers/technicians/staff on the road? |
| • | Can you explain to your valuable clients on late deliveries? |
Is it expensive?
Most GPS tracking system cost a bomb but not ours. Our vehicle management subscriptions starts from RM100 monthly which is almost half the charges than most GPS tracking company charges and this is inclusive of the network and Telco data plan. No hidden cost! With Vehicle Management System, everybody can monitor and track
The above are only a few of the features highlighted by us. We would like to have a opportunity to present a live demo of our system at your venue convenient to you. Please contact us by dropping an email and we will get our sales team to contact you immediately.